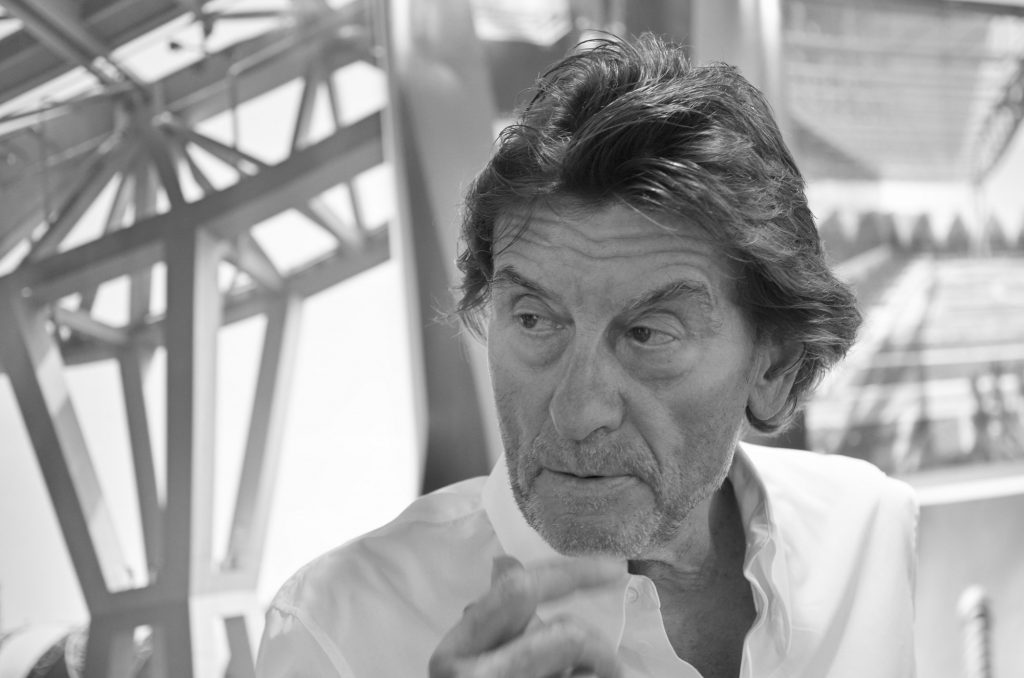 Helmut Jahn
Address:
Chicago
35 E. Wacker Drive
Chicago, Illinois, 60601
United States
T.1.312.427.7300
F. 1.312.332.0274
info@jahn-us.com
Shanghai
1600 Century Avenue
LuJiaZui Plaza, Suite 2309
Shanghai, P.R. China 200122
86-21-50585185
86-21-50585187
info@jahn-us.com
Berlin
Bellevuestr. 5
10785 Berlin
Germany
49 30 2575 1880
49 30 2575 1888
info@jahn-us.com
Helmut Jahn, FAIA, has earned a reputation for his progressive architecture. His buildings have received numerous design awards and have been represented in architectural exhibitions around the world.
Born in Germany, Jahn graduated from the Technische Hochschule in Munich. He came to the USA for graduate studies in architecture at the IIT. He joined the firm, at the time named C. F. Murphy Associates, in 1967 and worked under Gene Summers, designing the new McCormick Place.
He is committed to design excellence and the improvement of the urban environment. He believes the continuous innovation of architecture has to do more with the elimination of the inessential, than inventing something new.
He has taught at the University of Illinois Chicago Campus, was the Elliot Noyes Professor of Architectural Design at Harvard University, the Davenport Visiting Professor of Architectural Design at Yale University, and Thesis Professor at IIT.