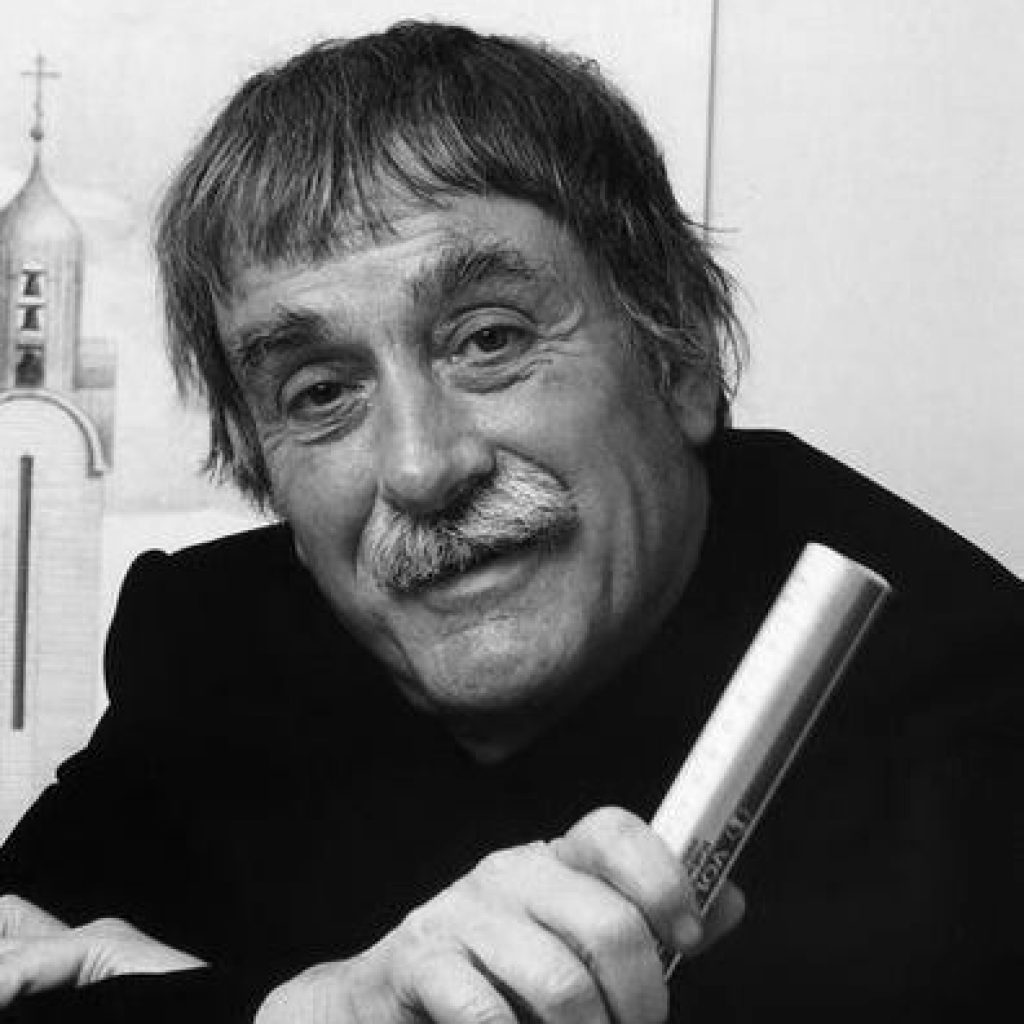 Justus Dahinden
Address:
Kienastenwiesweg 38
CH-8053 Zurich
Switzerland
0041-44-4225056
0043-44-5042231
prof.dr.j.dahinden@bluewin.ch
Justus Dahinden (born 18 May 1925) is a Swiss ar­chi­tect, teacher and writer about ar­chi­tec­ture.
Life
Dahinden was born in Zürich. From 1945 to 1949, he stud­ied ar­chi­tec­ture at ETH Zürich (ETHZ), grad­u­at­ing in 1956 with his PhD. In 1955 he started his own ar­chi­tec­ture of­fice in Zürich. 1974 Jus­tus Dahin­den be­came Pro­fes­sor of Ar­chi­tec­ture at TU Wien School of Ar­chi­tec­ture, Vienna Uni­ver­sity of Technology. He was Di­rec­tor of the In­sti­tute of Space and In­te­rior De­sign in Vienna, from 1974 to 1995. He was ap­pointed Life Pro­fes­sor at the In­ter­na­tional Acad­emy of Ar­chi­tects (IAA) of Sofia in 1988, help­ing es­tab­lish its rep­u­ta­tion as one of the lead­ing ar­chi­tec­ture schools.
Dahinden in­flu­enced the field of ar­chi­tec­ture with ideas which have re­sulted in nu­mer­ous sug­ges­tions and im­pulses. The cen­tre of Dahinden's phi­los­o­phy of the holis­tic na­ture of ar­chi­tec­ture is that it is a ser­vice to the human being. It is equally im­por­tant to man as a phys­i­cal and as a men­tal re­al­ity. In ar­chi­tec­ture the ra­tio­nal ful­fill­ing of needs has to be com­ple­mented by tak­ing into con­sid­er­a­tion the emo­tional world of the human being, whose state of mind and be­hav­ior are fun­da­men­tally in­flu­enced by ar­chi­tec­tural de­sign. To Dahin­den ar­chi­tec­ture as a lan­guage is of equal im­por­tance to ar­chi­tec­ture as a func­tion. From this he has de­vel­oped a very in­di­vid­ual the­ory about con­tex­tu­al­ism in ar­chi­tec­ture.
Dahinden has seen ar­chi­tec­ture as cre­ation and evo­lu­tion in the »law of the three« (»Das Gesetz der Drei«), and in doing so he pro­vides a basis for re­gain­ing qual­ity in ar­chi­tec­ture. His ar­chi­tec­tural ar­chi­tec­ture for non-integrated leisure time is con­trasted with han­dling ar­chi­tec­ture for in­te­grated leisure time. This con­trast re­sults in town-planning utopias. In­ter­na­tional rel­e­vance was given by the 1984 International Con­fer­ence »Man and Space« at Vienna Uni­ver­sity of Technology with Bruno Zevi, Dennis Sharp, Pierre Vago, Jorge Glusberg, Otto Kapfinger, Frei Otto, Paolo Soleri, Ernst Gisel, Ionel Schein and oth­ers.
Dahinden cre­ated build­ings all over the world so as Res­i­den­tial, Houses, Hous­ing, Hos­pi­taly (Hol­i­day Vil­lages, Ho­tels and Re­sorts and Mul­ti­pur­pose Build­ings as well as a com­pre­hen­sive por­trayal of the church cen­tres built in Eu­rope and Africa. Plan­ning and ar­chi­tec­tural sys­tems de­vel­oped by Dahin­den him­self have re­sulted in in­ter­est­ing so­lu­tions both in Eu­rope and in the Mid­dle East.
Dahinden has re­ceived a num­ber of in­ter­na­tional awards for his build­ings and pro­jects. The most pres­ti­gious of these is the »Grand Prix d'Architecture« which was awarded in 1981 in Paris for the hol­i­day vil­lage Twannberg built by the Swiss So­cial Foun­da­tion. This prize has pre­vi­ously been awarded, for ex­am­ple, to the City of Am­s­ter­dam, to Le Cor­busier and to the Gov­ern­ment of the Pun­jab in India for the build­ings in Chandi­garh. In 2003 he was nom­i­nated from Slo­va­kia for the Mies van der Rohe Award for Eu­ro­pean Architecture for the »Church of St. Fran­cis Mi­norites« (in co­op­er­a­tion with –STUDIO FOR, Slovakia).
Dahinden holds hon­orary doc­tor­ates from FAU/ Buenos Aires, Comenius Uni­ver­sity Bratislava and CAYC/ Buenos Aires.