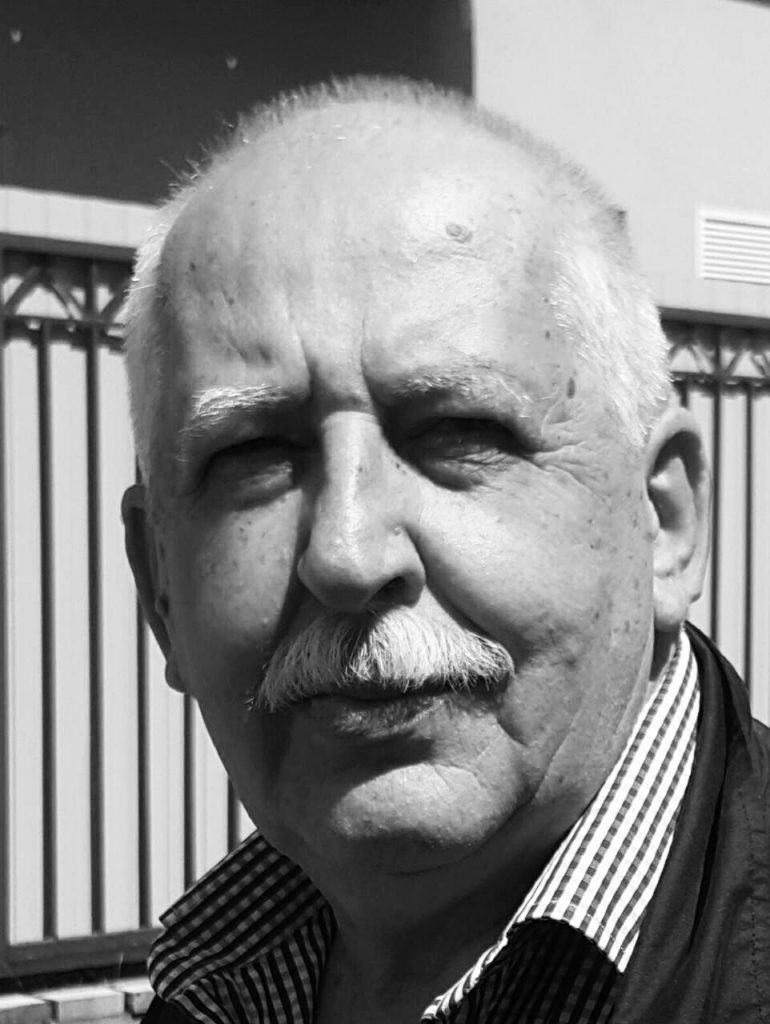 Yuri Mamlin
Address:
Timiryazev St., 80-1, apt.28,
220020  Minsk
BELARUS
tel .: +375 (29) 634 42 17,
+375 (17) 300 41 03
E-mail: mamlin.arh@mail.ru
Born in Zhlobin (Belarus) 01.02.1947.
1962–1966 Studied at the Minsk Architectural and Construction College.
1969 – 1975 Study at the Faculty of Architecture of Belarus Polytechnic Institute.
From 1969 to 1997, working in a number of design institutes in Minsk, he went from a senior technical architect to a chief architect of project.
In 1992 he founded his own architectural and creative workshop and to this day has been its leader
Author of numerous architectural and urban projects and buildings in Belarus and Russia.  The range of works – from the master plan to interior design.
Repeated participant and laureate of national and international architectural festivals and competitions. In 2007 at the Republic Festival Competition of the Best Architectural Works in Minsk was  awarded Grand Prix for the best project.
At the 14th International festival «Zodchestvo 2006» (Moscow) he was awarded a special diploma of the International Academy of Architecture. A number of projects for Anapa Resort City, Tuapse, and Sochi, carried out under his leadership, were demonstrated at international economic and investment forums in Cannes (MIPIM), Munich, Dubai, St. Petersburg, Krasnodar and Sochi.
Member of the Belarusian Union of Architects since 1979.
Board Member of the Belarusian Union of Architects.
Professor of the International Academy of Architecture (IAA) since 2009.
Full member of the Belarusian Academic Center IAAM since 2016.
Corresponding Member of the International Academy of Architecture Moscow branch (IAAM) since 2018.
Member of the Public Board Award "House of the Year" (Russia).
He lives and works in Minsk.